By Andrew Atkinson
Sir Michael Stoute's assistant James Horton will take on the role of trainer at Manor House Farm under a scheme to modernise and overhaul the racehorse training facilities at Manor House Farm, Middleham.
The major redevelopment of the racing yard was the base for the last northern-trained Derby winner Dante.
Racehorse owner John Dance's plans are to establish a private training facility and development stud for yearlings in Middleham.
The leading owner, who has had top-level success with multiple Group 1 winner Laurens, bought Manor House Farm and Stud, the birthplace of Derby winner Dante.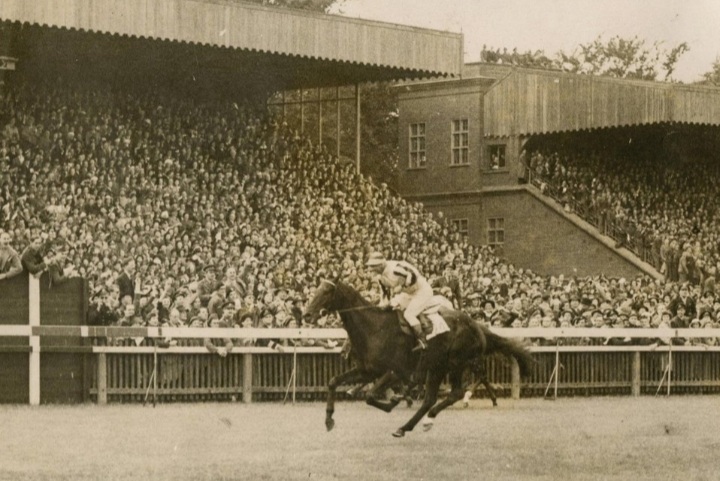 He confirmed a large number of horses will run in the new black and gold silks for him and his wife Jess and will be trained by Sir Michael Stoute's assistant trainer James Horton.
It's really exciting, not only from the redevelopment of the farm perspective – but to be working with James adds an extra element of excitement, said Dance.
Manor House proposals include residential accommodation provided for staff, replacement and new buildings and training areas, demolition of the former farmhouse, stables and modern agricultural buildings and conversion of traditional outbuildings.
Plans for the 289-acre farm, which was previously owned by classic-winning breeder Lenore 'Lennie' Peacock, who died in 2019 aged 97, features a 70-metre long indoor riding school and linear gallops.
A spokesman for Horton said: "As with all sporting facilities as time moves on the facilities need to improve and one needs to keep pace with the national trends, if the yard is to be successful in the sport and attract owners to keep Middleham on par with other training centres around the country."
Historic England initially said it had considerable concerns on heritage grounds, as the scheme did not take proper account of the setting of Middleham Conservation Area and the setting of nearby motte and bailey castle scheduled monument William's Hill.
Following issuing several advice letters to the applicant, the Heritage watchdog said: "Revisions to the scheme had gone a considerable way to addressing their concerns, and we have lifted the objection."
Recommending the scheme for approval, planning officers said it was thought concerns over the new gallops crossing a popular public right of way could be overcome, with the creation of an underpass.
Caption: Sir Michael Stoute's assistant  James Horton to be trainer at Manor House Farm, Middleham.