By Andrew Atkinson
Jockey Rachael Blackmore was the winner of the 2021 World Sport Star category at the BBC Sports Personality of the Year awards.
"It was just an incredible year and far surpassed anything I could have ever imagined," said Blackmore.
Blackmore took the award, beating five rivals including Formula One world champion Max Verstappen, tennis star Novak Djokovic and American football legend Tom Brady.
"The reaction has been brilliant, for me personally they are such massive things to achieve, but when you can bring a bit of joy to other people it makes them even more special," she said.
"To be honest, I got such a kick out of being on that list of nominees," added Blackmore, who also won the 2021 RTE Sport Sportsperson of the Year award.
"It's phenomenal," said Blackmore, who made history by becoming the first female jockey to win the leading rider award at the 2021 Cheltenham Festival.
Blackmore was also the first female to win the 2021 Aintree Grand National riding Henry de Bromhead trained Minella Times.
Blackmore, 32, joined Barry Geraghty (2003) and AP McCoy (2013) as racing's only winners of the national accolade since its inception since 1985.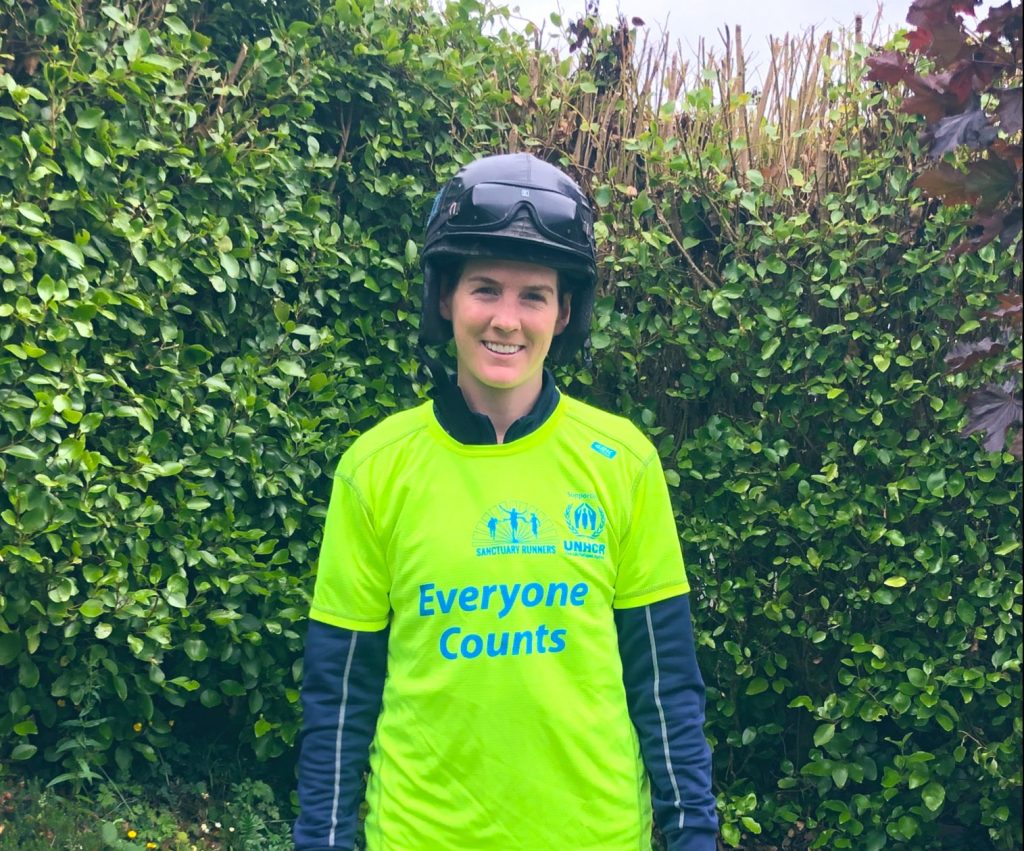 Blackmore, also the 2021 HRI Irish Racing Hero and the Irish Times Sportswoman of the Year, said: "It's incredible. When you see the list of names who have won this award, to be even nominated is fantastic.
"You'd be blown away by the year of sport that was and to be recognised like this is phenomenal. It's been an incredible year for women in sport. I'm just a bit overwhelmed.
"It's hard to believe that it all happened this year. The Grand National is such a special race, it's what I thought of as a kid on my pony, my first interest in racing.
"To participate in that race is such a big deal and then to win it is something you can't even dream about.
"I have snippets of the race that I remember – after it is definitely a bit blurry. I rode in a race afterwards and I can't tell you anything about it. It was an incredible moment. The elation when you cross the line is hard to explain."
Blackmore paid tribute to trainer de Bromhead, adding: "Being associated with Henry de Bromhead's stable has taken my career to a whole new level.
"Like any relationship, it has its ups and downs but he's a fantastic man to work for. He's extremely good at his job, as his results show.
"He had an incredible Cheltenham, winning three championship races, saddling the one-two in the Gold Cup and the one-two in the Grand National.
"I think that gets a little bit forgotten sometimes. It's just an incredible feat for a trainer. I'm very lucky to riding on his team of jockeys."