By Andrew Atkinson
Conor McCabe remembered the funeral of a late racing enthusiast who attended The Curragh races in 2021, shortly before his death.
"A year ago today (June 12) @curraghrace launched the Community Tickets for the Reduced Derby," said McCabe.
"I was blessed to receive two tickets for my neighbours 80th birthday, with help from new friends," said McCabe.
"Little did I know that he would pass, before the next one. All I can do is thank everyone involved to this day.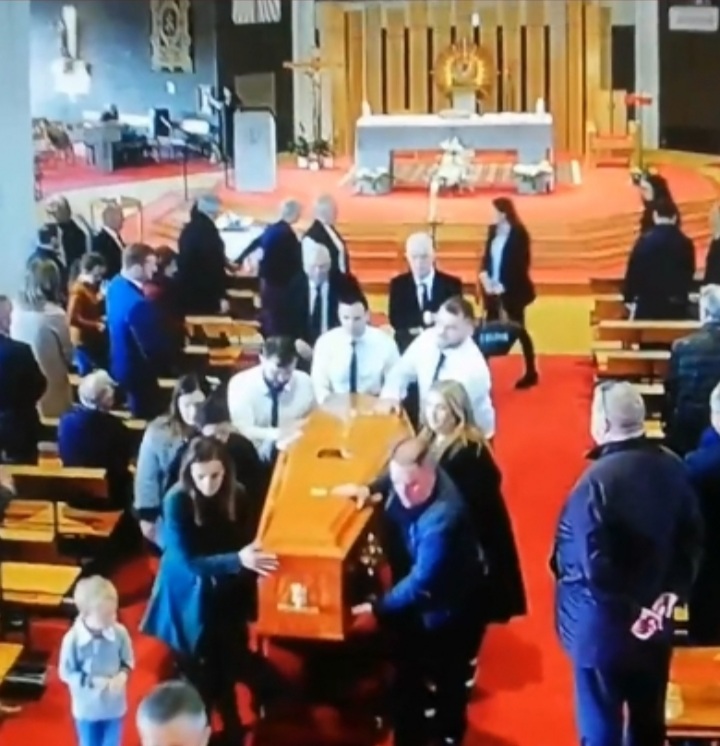 "A credit to each one of them. A special thanks to Pat Keogh, chief executive of The Curragh Racecourse in 2021, who was a massive help, and Dermot was only delighted to attend.
"On the day of his funeral that same photo was on the altar. One I will cherish forever," added McCabe.
The Curragh racecourse were part of a government-led pilot event on Dubai Duty Free Irish Derby day, with the emphasis on the local community and donations to charity.
A 1,000-strong crowd were permitted to attend the June 26 fixture, with 450 tickets go on general sale via the Curragh's website, and a separate 200 spaces allocated to residents of Kildare.
There was also 50 complimentary tickets given to local frontline workers, while the remainder will be offered to Curragh and Go Racing in Kildare members.
From each €25 ticket purchased, €10 went to the Peter McVerry Trust, a national charity that provides accommodation for the homeless at seven different locations in Kildare.
At the time of the launch Curragh, in the wake of racing having been behind closed doors, due to the Covid-19 pandemic, Curragh chief executive Pat Keogh said: "It is shaping up to be a special day's racing and it is great that the revised protocols will allow 1,000 members of the public to attend."